The lodging industry is as old as time – think of the innkeeper who had no room when Mary and Joseph came to his door. It would be easy to imagine that a business as old as that sees little in the way of evolution or new ways of doing things, but it would be wrong. The pace of development and the ferment of new ideas is as strong here as in any other business.
Online tools
Online booking tools backed up by social media is one way in which the industry has changed. No-one going to a place for the first time now has to take pot luck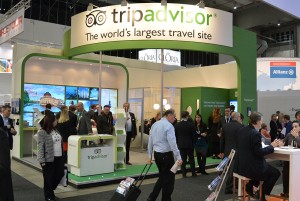 when choosing somewhere to stay. They have TripAdvisor, Facebook, Twitter and a whole host of other ways to garner reviews and ideas about where is good, where is acceptable and where is mediocre. They also have the review sections of the number of booking sites that have grown up. What all this means is greater competition to secure the floating visitor and a much greater need to provide good service. People are less tolerant than they used to be and a suggestion online that the staff are less than wholly committed to making sure the visitor has a good time can be enough to lose the business – and, indeed, can bring closure nearer.
Diversification Of Lodging Type
The larger chains are developing a range of offerings to suit, if not every purse, then certainly a variety. For example, the Rotana chain in the Middle East began with five-star hotels (such as the Rotana Beach in Abu Dhabi) and now has a number of those spread across MENA, but management realised that this offer did not meet the needs of everyone travelling to its territory. They now have, in addition:
Residences (serviced apartments)
Rayhaan (resorts)
Centro (lower-priced hotels)
Even these can be subdivided. The Marriot Courtyard chain is another example of many. Best Western is extending this idea to offer a range of different room types and prices within the same hotel.